The Problem:
Cities have the complex problem of tracking and evaluating assets in accordance to state regulations, appraisal industry standards, and conditional funding requirements. With each department (police, fire department, road maintenance, etc.) making independent asset decisions, tracking is even more difficult. Like all cities, the emphasis is on efficiency and cost effectiveness. With this in mind a mid-sized Ohio city approached Current Directions.
The Solution: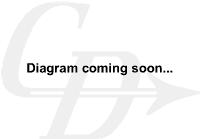 The CD team developed a software program specifically for the city's current computer system. This program allows the city to track and evaluate every item using Intermec 9445 hand-held bar-code readers. It includes cost, purchasing fund, description, warrantee information, location, age, and value. All funding criteria, state mandates, and appraiser industry standards for evaluating assets are incorporated into the software.
Each item receives a unique preprinted bar-code identification number; as do buildings, rooms, and properties. Each department is assigned hand-held barcode readers. When an item is moved the employee scans the item barcode, and new location. When an item is to be discarded the procedure is equally simple. The employee scans the item and the appropriate disposal code.
The annual asset accounting procedure is now shortened considerably. One to five people use the portable hand-held bar-code readers to scan each item and its location. The information is then uploaded into the PC. Exception reports are instantly available for items moved, missing, untagged, or not recorded. Any corrections or re-tracking of items can be done immediately because all previous location information is at hand.
The Benefits:
The city now has complete accurate asset and depreciation reports that follow all the state, funding, and appraisal industry standards. The new procedure works in an efficient and cost-effective manner that allows the city to locate any asset immediately. There is a clear trail for any in-house or external auditing. Inventories are now a simple process that take far less time and are much more accurate. This results in a significant savings of tax dollars. Recording asset movement, and preparing annual inventories are now faster, cheaper, and more accurate. Asset confusion is now asset control.