The Problem:
In the Chemical business, accurate and efficient container tracking is imperative. Chemical manufacturers need to effectively track containers in order to properly fill customer orders and comply with state and federal regulations. One company managed its operation by manually tracking individual containers. Employees had to inspect each container to verify contents and ensure that the container's certification had not expired. The company's audit department would then key-enter information about the container contents and certification. The chemical company found these procedures to be time consuming, costly and prone to error. They never had an accurate count of how many containers were on-site, in-transit, or at a customer site. Containers were often unaccounted for and the container life was unknown to the customer. Additionally, the manual procedures created a great deal of paperwork and decreased productivity.
The Solution: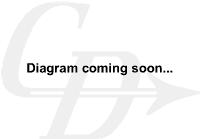 Current Directions developed a custom software solution where Intermec 2425 wireless hand-held barcode readers communicate data in real-time via Intermec 2100 access points. All data gathered by the hand held readers is fully integrated with the Oracle business applications operating on the host mainframe. Each container is identified with a unique serialized label. A PC based system connected to an Intermec 3400 printer is used to print new and replacement container labels. Receiving personnel now scan containers on receipt. Missing or damaged container labels are replaced during the initial inspection. Any containers with expired certificates are found immediately and rerouted to the audit department. The audit department is now able to retrieve container history on-line and update inspection and certification information eliminating inspection paperwork and subsequent clerical data entry. Once the container passes inspection, it proceeds to the filling process where order information, material verification, and container certification is instantly validated for accuracy and then reported to filling station employees. As containers are being loaded and shipped, shipping personnel scan the containers, providing greater accuracy in shipping and improved customer satisfaction.
The Benefits:
By adopting this technology, the chemical company now has the benefit of real-time knowledge about containers received, in-process, and shipped. The Intermec devices greatly increase accuracy and efficiency when processing containers. This results in greater customer satisfaction and knowledge of container condition. The company is also able to save time and money by reducing manual entry of data regarding the certification of its containers. Customer service now has instant access to container location whether on-site, at a customer site, or in-transit. This information virtually eliminates lost or misplaced containers. Additionally, the business has realized the added benefit of meeting and exceeding governmental regulations pertaining to the transport of hazardous materials.