The Problem:
A major producer of consumer glassware needed immediate visibility of work-in-process (WIP) inventory on hand in order to improve production scheduling, plant utilization, and employee efficiency. They also wanted to eliminate the paperwork and clerical steps currently in place to update inventory information. The manual system being used required material handlers to hand write every transaction on a "move sheet" after they moved the product. This process meant material handlers were spending a significant portion of their day filling out forms instead of moving product. These forms were then batched by clerical personnel at the end of each day and key entered into the host system. Inventory on hand information was not available to management or production schedulers until the next business day. Thereby causing schedulers and management to constantly be a day behind when planning production and evaluating inventory levels. These methods and delays were ineffective, inefficient, and prone to errors. In frustration, the company approached Current Directions to develop a simple front-end system that would interact directly with their host systems.
The Solution: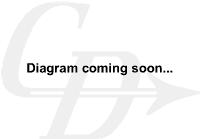 Current Directions equipped the lift trucks with Intermec 2455 vehicle mount terminals and Intermec 1553 XLR extra long range scanners so that material handlers did not have to leave their lift trucks to record receipt and movement transactions as they occur. Material handlers that are on foot use the Intermec 2425 wireless hand held barcode readers. Both the vehicle mount terminals and the hand held terminals communicate through the Intermec 2100 access points. The Intermec 2100's are connected via Ethernet connections to a Microsoft Windows based control system with an Oracle database that is subsequently connected to their host system on the network. The control system manages all operator prompting sequences, data validation, and error control. When the material handler moves the product they simply scan the item serial number and the location where they take the product and the system immediately updates the inventory. Inventory on-hand information is instantly available to all connections to the network or the host.
The Benefits:
This manufacturer now has work in process inventory information directly integrated into the host system with no manual entry of data. Material handlers are now moving product rather than filling out forms, which has resulted in improved employee efficiency. Production schedulers now have confidence in the inventory on hand information eliminating the need to go out on to the shop floor and re-check inventory levels before scheduling a production run. Supervisory review is possible at any given time, enabling the company to spot inventory problems or trends quickly and efficiently. Because material handlers collect information at the point of movement, hand written move sheets, time delays from clerical entry, and errors inherent to the process have been eliminated. Clerical entry, piles of paper and excessive processing time are a thing of the past.