About The Company:
L'Oréal, established in Paris, France in 1907, is a widely known household name. L'Oréal USA was founded in 1953 as Cosmair, Inc. and became the exclusive U.S. licensee of the L'Oréal Group.
L'Oréal has steadily grown through marketing existing brands and strategic acquisitions of others. The acquisitions – like Maybelline, Soft Sheen, Matrix, Kiehl's, Carson, and ARTec – allow L'Oréal to penetrate new markets rapidly, and reposition the brand essence of these products to gain new international audiences.
The Problem:
Continued growth means increased manufacturing, distribution and research facilities around the USA. Such an increase translates to a phenomenal amount of Inventory to count. Imagine spending the entire Thanksgiving weekend doing inventory. That's exactly what one of the manufacturing and research facilities did.
The Matrix hair care products division was conducting their physical inventory counts using paper and pencil. Undertaking such an huge endeavor by hand is not only labor intensive, but it is costly, time consuming, and often error prone. Accurate variance reports were necessary to determine the location and product to recount to satisfy auditor's requirements. These reports needed to be available while the count was still in progress, not a week later.
The Solution: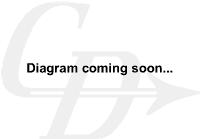 With Scan2Track Physical Inventory and Cycle Counting Software counts were completed quickly and reports were available as soon as the data was downloaded into the system. A senior IT manager commented, "… Our physical inventory was a success. We finished the project one day ahead of schedule, and finished our counting (scanning) in 3 shifts (we planned it would take 6!).
Scan2Track was easily downloaded in to L'Oreal's existing Intermec 2420 hand held scanners allowing them to leverage their investment in equipment. Further savings were realized when they didn't need to train employees on new equipment and counters could immediately begin walking through the warehouse scanning the item number and location barcodes and entering quantities.
When an item is scanned it is verified to information contained in the hand held. This insures accuracy of count information at the point of entry resulting in far fewer errors. Once the count is complete the information is uploaded to the computer in less than a minute thereby eliminating long wait times for reports. Of particular interest to L'Oreal is the ability to obtain the count variance report immediately following the count upload, in order to save time and money associated with auditor's needs.
L'Oreal now conducts their physical inventories "Faster, Better, Smarter" with Scan2Track ultimately saving them time and money!
Testimonial:
As Senior IT Manager Kevin Nekola wrote, "Scan2Track worked well for us and I won't say I look forward to another physical next year, but the process has never gone smoother. Thank you and the rest of the Current Directions team for your support. It was a pleasure working with you."