The Problem:
A manufacturer of aviation products had an outdated time & attendance system, and an equally old labor collection system. Neither could be integrated into their new QAD MFG PRO manufacturing systems. They were also frustrated by the cumbersome system they were using to convert their time & attendance data from bar-code scanning to ADP payroll processing. They were copying the scanned data on to floppy disks, moving to a different computer and importing it into a spreadsheet program, manually correcting a printed copy, entering the corrections to the spreadsheet, rechecking a printed copy, and finally entering it into the ADP payroll program. It was ineffective, inefficient, and simply a ridiculous waste of man-hours. In frustration, the company approached Current Directions to develop a simple front-end system that would integrate these systems.
The Solution: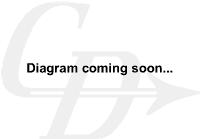 Two Intermec 9161 multi-drop, port concentrators were connected to a networked, Windows based PC running Microsoft Access. Twenty Intermec 9550 bar-code transaction managerers were then divided between the controllers. An Interactive reader language (IRL) program was written for labor-collection data as well as time & attendance information. Each employee is given a badge with a unique bar-code identification number. The bar-code menus were created to list typical labor-collection items and placed at each reader. Additional information is on the individual work orders both in script and bar-code.
The workers scan their time in and out at any reader. As they begin each new order they scan their ID, the particular job off the menu, and the additional information on the work order. The system is flexible enough to allow them to do this at any scanning station. The host computer collects the information from the controllers and then saves it on the network database. Using his personal network PC, the supervisor reviews, edits, and approves all information before posting the data to the ADP payroll processor or the MFG PRO system.
The Benefits:
The manufacturer now has his labor-collection data integrated into the MFG PRO manufacturing system with no duplicate entry of data. All the manhours wasted entering and re-entering are gone. The inevitable errors of all that manual entry are eliminated. The new system is fast, simple, and virtually error free. Labor information is collected at the job site, available for immediate analysis, and all without any extra tasks or time for the workers. Supervisory review is possible at any given time, enabling the company to spot production trends efficiently.
The new solution fits seamlessly with the current system. Time & attendance and labor collection information is now easily reviewed and imported into the ADP system. The information no longer needs an intermediate spreadsheet translation, nor does it need the extra clerical adjustments or printing. The piles of paper and processing time are a thing of the past.