The Problem:
A major service provider to the Heavy Truck and Off-Highway markets with eight repair centers and a fleet of over 100 service vehicles had an outdated time & attendance system. They also needed to update their repair order labor collection system because it could not be integrated into their new billing and service management systems. The manual system being used to convert time & attendance data from punched cards to ADP for payroll processing was time consuming. Punched clock cards were batched and employee time information was key entered in to their host systems. At the end of each day, field service personnel would call in, fax or hand-deliver completed repair orders and time information. This information would also be batched and key entered in to the host system for customer billing and employee time collection. These methods were ineffective, inefficient, and prone to errors. In frustration, the company approached Current Directions to develop a simple front-end system that would interact directly with their host systems.

The Solution: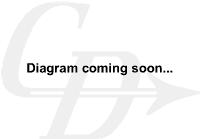 Current Directions outfitted Intermec 2481 barcode readers with Intermec 1400 linear imagers and strategically placed them throughout the repair facilities allowing repair personnel easy access for entering time clock in/out and repair order information as repairs are made. The Intermec 2481 barcode readers are connected via Ethernet connections to a Microsoft Windows based control system with an Oracle database that is subsequently connected to their AS/400 host system on the network. The control system manages all operator prompting sequences, data validation, and clock synchronization. Each employee is given a badge with a unique bar-code identification number. All repair orders contain barcoded repair order numbers so that as the service technician begins work they simply scan the repair order barcode and their badge's barcode. Information is immediately available to all connections to the network or the host of repair orders in progress.
Field service technicians utilize laptop PC systems equipped with a cellular communication card to enter the repair order and the clock in/out information when work begins and ends from the road. The control system manages all communications with the field service laptops to update them with new repair orders and to collect completed repair orders and employee time data.

The Benefits:
This service provider now has repair order labor-collection and time clock data integrated into the host system with no manual entry of data. Bar-code scanning is fast, simple, and virtually error free. Labor information is collected at the service bay as work is performed, available for immediate analysis, and all without any extra tasks or time for the workers. Supervisory review is possible at any given time, enabling the company to spot repair trends quickly and efficiently.
Daily and weekly time & attendance information is now easily reviewed and edited. Clerical entry, piles of paper and excessive processing time are a thing of the past.